Apropos Meaghan's (I think) mention of using HIV to help fight leukemia (click to "enbiggen"):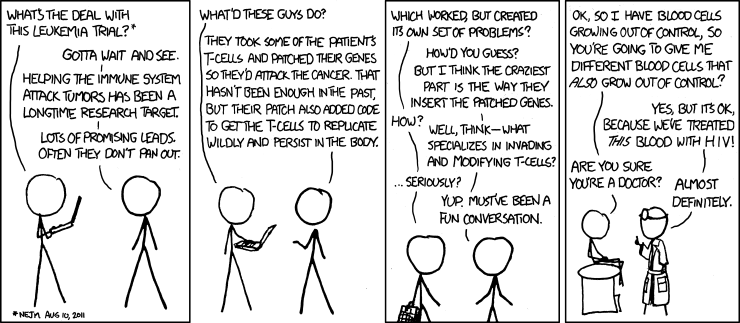 XKCD
is fantastic (for math/science/CS nerds like me, anyway). . . . Not just funny: many times educational. For instance, lots of my facebook friends reposted this one after that wacky earthquake yesterday:

I've added it to the list of
Links & Resources
.